Winning with People at Work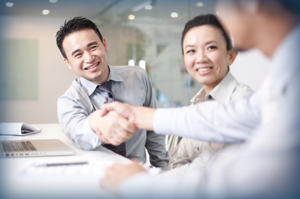 Course Overview
Getting things done within an organizational requires more than being able to excel in work performance. It requires the ability to manage upward, to influence the decisions of bosses. It also requires the ability to manage laterally to obtain needed resources and cooperation from peers and subordinates.
In today's team-oriented work organizations, it will also require the ability to manage multiple relationships at the same time within project teams and task groups. This 2-day seminar is specially designed to equip executives and leaders with the critical skills to win with people at the workplace.
Course Objectives
This 2-day program will help your people to:
Understand & Manage Self & Others Better Through Personality Profiling.
Get Things Done With EQ & Positive Influence.
Learn & Apply Different Strategies, Techniques & Tactics for Relationship, Communication & Work Management.
Winning Over Difficult People & Turning Difficult Situations into Positive Outcome
Apply the Art of Delegation to develop others and leveraging on team effort to get more done.
Course Outline
Part 1
Self Discovery
Knowing Self : Self awareness & Profiling.
Managing Self : The Essential Skills & Qualities of A Positive Influencer.
Creating The Positive Image : Perception Management Strategies.
Understanding People & Motivation Techniques
Why People Behave The Way They Do.
Art of Personal Positive Influence in Motivating People To Excel At Work
The Power of Positive Affirmation – The P.E.T. Techniques
Core Leadership & People Management Skills
How to Build Strong & Effective Team Through EQ
Steps for Building Strategic Alliance
Building Trust - Essentials Managing Others
Communication Styles & Strategies
How To Speak So They Can Listen – Broadcasting Techniques.
How To Listen So They Can Speak - Probing Styles.
Tactical application of Getting The Message Across & Getting Things Done.
Part 2
Skills & Practical Tips For Delegation
The "Z" format for Effective Delegation & Negotiation.
Weighted Skills & Technical Empowerment .
Growing Your Team Through Innovation & Responsible Risk-Taking.
Art of Conflict Resolution For Leaders
Turning Diversity in Employees Into Team & Corporate Advantage.
Tactics & Strategies in Handling Conflicts – Position Vs Interest techniques.
Moving from conflicts to Win-Win outcomes
Influencing Skills Application & Case Studies
Effective Techniques involved in Giving & Receiving Job Feedback
Positive Politics In Action
Dealing with Bad Work Habits
Tips on Handling Disagreement & Objections
Tactics in Resolving Conflicts between employees
Training Methodology
Self discovery assessment
Mini Lectures
Video Play back & Role Plays
Case Studies
Who Should Attend
Junior and Middle Managers
Senior Managers
Program Duration
2 days