Leadership Skills Development Workshops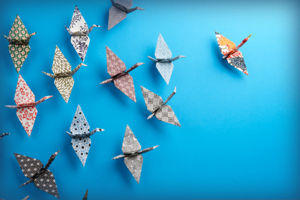 Course Objectives
At the end of this 2-day experiential workshop, participants will:
Be equipped with practical skills to better manage their team members for higher productivity & targeted results.
Learn the proven step by step techniques to lead with confidence and generate the powerful comrade spirit at the workplace.
Be confidant in handling & managing difficult behaviors of team members & situations with desired outcome.
Course Outline
Creative Leadership
Understanding Self & Team - Self Assessment & Discovery For Creative Improvement.
Why People Do What They Do – Leveraging On The WIIFM Mindset.
Workplace Opportunity Scan – Using Eye-Q Creative Tools For Immediate Improvement.
Communication
7 Practical Hi-Touch Communication Techniques & Strategies.
Communicate With Power & Persuasion Thru Hand, Head & Heart.
Broadcasting & Probing Tactics.
Motivation
Recognize & Manage Emotional States To Get People To Want To Do Things They Should Do ; NLP Work.
Step By Step Application of Positive Influence Techniques To Achieve Desired Results From Team Members.
Coaching & Mentoring
Applied Coaching Techniques & Styles To Improve Team Competence.
Appropriate Delegation With Follow-thru & Empowerment.
Ability To Immediately Apply Practical Coaching Tools & System For Team Continued Growth.
Managing Difficult Behaviors & Situations
Handle Difficult Conversations & Conflicts Effectively.
Subtle & Direct Intervention Of Behaviors Patterns.
Steps To Help Others To Deal With Change.
Conflicts Prevention & Management Tips
Personal Development Action Plan
30 days PAP For Personal Improvement.
Personal Opportunity Scan For Career Growth.
Training Methodology
Short Lectures, Role-Plays, Interactive Exercises, Group Critiques & Self Reflections.
Who Should Attend
Junior and Middle Managers
Senior Managers
Program Duration
2 days