Facilitating Effective Meeting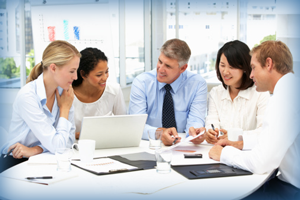 Training Objectives
"How you wish your meetings could be more effective?" A good meeting framework and effective facilitation could increase the productivity of meeting by multiple folds.
There are 4P to every meeting: Purpose, People, Process and Participation. Focusing on the 4P will increase the effectiveness of meetings: clarity of information; quality of discussion/brainstorming and commitment to the action plan.
The aim of this course is to equip the chairman of meeting with tools and structure for facilitating effective meetings.
At the end of the workshop, participants will learn to:
Apply practical framework/tools to organize and facilitate effective meetings
Make better team decisions by avoiding 4 common types of decision biases
Handle difficult situations and people during meetings
Deploy creativity tools to brainstorm for better solutions
Training Outlines
Why Meetings Failed?
Do you know the 3 most common causes of meeting failure?
Checklist for organizing and facilitating effective meetings
Strategy For Starting Meetings
Why starting meetings with positive framing enhances buy-in
Strategy for time management and meeting productivity
Effective Team Decision Making
Why smart team members make bad decisions?
Valuable techniques to overcome 4 common types of decision biases
Managing Difficult Meeting Situations and Personalities
Understanding the 4 most common personalities during meetings
Techniques for handling difficult situations and people
Creative Problem Solving
Deploying effective tools to increase team's problem solving capabilities
Fine-tuning suggestions into viable business action steps
Ending Meetings With Commitment
Summarizing key discussion points
Firming up action plan and delegating responsibilities
Training Methodology
The workshop is designed to deliver maximum result through experiential learning, case studies, group discussions, video, self-reflection and translation into actual action plan that can be applied immediately at work.
Program Duration
1 day