Leading Creativity & Innovation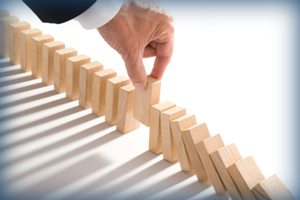 Course Overview
Discover new ways to break through mental barriers, sluggish thinking and roadblocks
Do you wish you could apply creative thinking at work to try new things? Do you doubt your own capacity for creativity and innovation? Do you have trouble getting creative thinking and solutions from your team?
Relying on yesterday's ideas, products and assumptions can spell failure and be a detriment. Now you can learn proven creative thinking techniques to generate new ideas and get a blueprint for establishing a climate of innovation in this lively, interactive and hands-on seminar. You will discover new ways to break through mental barriers, sluggish thinking and roadblocks—in order to improve performance, stimulate creative thinking and unleash the creative potential in yourself and your team.
Course Objectives
How You Will Benefit
Practice creative thinking methods to generate ideas and solutions
Turn existing problems into opportunities for growth
Discover new techniques for securing enthusiasm for new initiatives
Encourage out-of-the-box thinking
Apply creative thinking techniques to foster innovation and improve systems, products and processes
Enhance morale, group performance and collaboration
Course Outline
What You Will Cover
Identifying practices that help promote creative thinking and innovation
Focusing on results vs. focusing on good process
Maximizing the connection between courage and creative thinking
Developing and leveraging from your own creative strengths
Brainstorming tools and techniques to cultivate creative thinking and generate ideas and solutions
Producing, evaluating and selecting new ideas: models for analyzing options
Practices and guidelines that create an innovative work environment
Real-world practice: opportunity spotting/solution generating
Seminar Outline
Learning Objectives
Practice Creative Thinking Methods to Generate Ideas and Solutions
Turn Existing Problems into Opportunities for Growth
Discover New Techniques for Securing Enthusiasm for New Initiatives
Encourage Out-of-the-Box Thinking
Apply Creative Thinking Techniques to Foster Innovation and Improve Systems, Products and Processes
Enhance Morale, Group Performance and Collaboration
The Messy Nature of Innovation
Identify Practices That Help Promote Creativity and Innovation
Describe the Trade-Offs Between Focusing on Results vs. Focusing on Good Process
Explain the Connection Between Courage, Confidence and Creativity
Nurturing New Ideas and Solutions
Use Various Brainstorming Tools for Generating Ideas
Describe the Conditions That Make for Effective Brainstorming
Identify Which Idea Generation Tool Works Best for Different Situations
Recommended Practices Review
Identify the Practices and Guidelines That Create an Innovative Work Environment
Give the Creative Process the Patience Necessary to Get to Bold Ideas
Identify the Moment When to Move the Process from Diverging to Converging
Real-World Practice
Manage a Problem-Solving Process from Beginning to End
Recognize the Iterative Nature of the Design Process
Implement Problem-Solving/Idea-Generation Meetings
Training Methodology
Short lectures; work place case studies; role-plays; self-evaluations; video-recording behavioral analysis and guided group discussion.
Who Should Attend
Managers, team leaders, directors, project managers, supervisors and staff in all industries—and anyone who has influence over the creation, adoption and implementation of new products, services and processes.
Program Duration
2 days