Coaching Skills for Leaders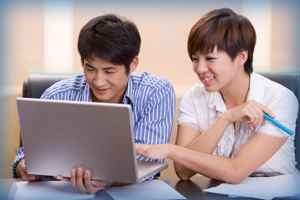 Course Objectives
Ability to cultivate personal relationships to gain acceptance and support to deliver coaching.
Ability to set realistic goals and standards, define performance requirements, and develop action plans for achieving and for controlling (tracking) performance.
Ability to communicate effectively in face to face situations with subordinates.
Ability to challenge and motivate subordinates, thereby increasing their job satisfaction and developing a team of 'turned on' employees.
Proficiency and skill in giving guidance and counseling relating to behavior at work.
Ability to appraise performance effectively and conduct regular constructive performance reviews that are two-way dialogues.
Proficiency in skills in negotiating and resolving conflict as it arises in interpersonal relations.
Course Outline
Day One
Enhancing Personal Effectiveness

Self Awareness & Rediscovery
Personal Wants & Talent Inventory
Core Values & Self Worth Cycle
Improve Attitude & Paradigm Shift Techniques
Establishing Effective Interpersonal Skills

The Human Magnet
Developing Attractive Personality
Techniques To Gain Respect From Others
9 Powerful People-Skills
Clever Use of The Art of Persuasion & Motivational Skills

Understanding The Psychology Of Human Relations & Perceptions
Why People Do The Things They Do
The One Thing Everybody Wants
Practicing The Art of Persuasion
Your Impact on The Lives of Others
Developing Effective Leadership & Counseling Skills

Traits of Effective Leaders
Lead via Inspiring Techniques
Effective Probing & Counseling Techniques
Removing Barriers To The Inner Space
Day Two
Developing Goal Setting & Work Performance analysis Skills

Goal Setting Process & Motivation
Effective Planning
Good Observation & Performance Analytical Skills
Developing Performance Appraisal & Coaching Skills

The Probing Cycle For Work & Learning Improvement
Balanced Appraisal Techniques
Constructive Communication
Skills Development Tools
Developing Effective Listening & Communication Skills

Art of Questioning
Saying It With Emotional Intelligence
The 3 "V" Tactic
Better Communication With NLP Techniques
Acquiring The Art of Negotiation & Conflict Management

Handling Difficult People Vs Difficult Situations
Managing Your Emotions To Achieve What You Want
Assertiveness Vs Effectiveness
The Win - Win Approach
Training Methodology
Short lectures; work place case studies; role-plays; interactive simulation exercises; self-evaluations; video-recording behavioral analysis and guided group discussion.
Who Should Attend
Managers and Executives who need to improve their Internal & external customer relationship management and team results
Program Duration
2 days (14 hours)