Developing Entrepreneurial Leader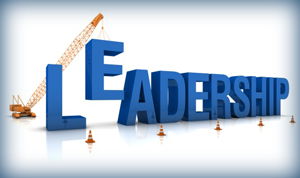 Course Overview
Explore and seize new avenues to business success through enhanced thought processes.

Today, entrepreneurial thinking and risk taking are crucial for business growth and success—but they don't come naturally to everyone. Still, you can learn how to harness and capitalize on opportunities that may be in front of you or just around the corner, and adjust your thought processes so you won't have to take 'no' for an answer.

This seminar can help you rewire your thinking so that you will embrace risk and rejection instead of fearing them. You'll develop and apply the skills that are essential to rejuvenating your business and be able to re-imagine its capabilities and identify new opportunities that others may miss. In cultivating this new mindset, you can also increase your organizational value and future career prospects.
Course Objectives
How You Will Benefit
• Be aware of your entrepreneurial strengths and challenges
• Train your mind to recognize all the possibilities as well as new opportunities
• Gain comfort with risk taking and choosing the right risks to take
• Learn to love hearing "no" and recognize it as a challenge to move ahead
• Rewire your brain to develop the entrepreneurial mindset
• Apply these skills to develop yourself as an intra-preneurial leader
Course Outline
What You Will Cover
• The entrepreneurial mindset and your DNA: why some entrepreneurs are born and some are made
• Distinguishing between the Entrepreneur, the Entrepreneur and the Intra-preneur
• The OCEAN Model (openness, conscientiousness, extraversion, agreeableness and neuroticism)
• Identifying your strengths/weaknesses as an entrepreneurial thinker and how to counterbalance the weaknesses
• Rewiring your brain to develop the entrepreneurial mindset
• Navigating personal and organizational barriers to entrepreneurial thinking
• Reframing the existing environment and creating opportunities with the "what is"
Training Methodology
Short lectures; work place case studies; role-plays; self-evaluations; video-recording behavioral analysis and guided group discussion.
Who Should Attend
Managers and executives who want to develop and apply the thought processes and instincts of entrepreneurial thinking to find new opportunities that can enhance business and improve results.
Program Duration
2 days