Managing Difficult Customers Effectively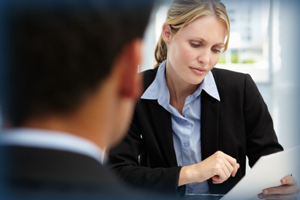 Course Overview
This 2-day workshop aims to help executives & service personnel to manage different difficult situations & customers with poise and confidence yet with tact and quality personal service touch. Participants will learn the special techniques on how to turn tough position into a position of winning customers' heart and business. This is an essential program for all customer service professionals.
Course Objectives
Understand why, when & how people become difficult.
Learn & apply strategies & step-by-step techniques to manage difficult customers.
Learn & apply techniques & tactics to turn tough situations into winning business opportunities.
Course Outline
Impact of Difficult Customers
What are some characteristics of Difficult People?
What are the underlying causes that make people difficult?
Are you ABLE?
What does customer service mean to me?
Repercussions of dissatisfied customers
What are the benefits of good service to you and to your organization
Customer service or customer satisfaction
Self Management
Your Personality Profile
How your personality affects customer satisfaction?
What are your strengths and weaknesses?
How to provide good customer care to the different personalities?
Managing relationships
Recognizing your feelings: Faces
Your Emotional Loop
How to manage your feelings?
Engaging The Customers
5 Steps to Handling Complaints
What complaints do your receive?
Participants to apply strategies and tactics
Role Play Practice
Feedback and Critique
Open & Close telephone techniques
Training Methodology
Case studies, Interactive group simulation, individual profiling and analysis, role-play with video recording & play-back and group critiques.
Who Should Attend
Executives & frontline staff who want to handle difficult situation and manage difficult customers effectively at the workplace.
Program Duration
2 days