Leadership - 360 Deg Leadership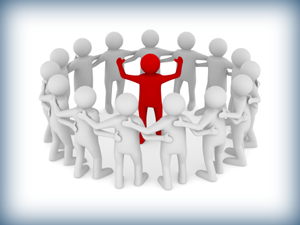 Course Overview
Effective leadership is essential for ensuring both the individual's and the organization's success. Given the fast pace of change, the role of leaders continue to evolve. Regardless of their positions in the organizational hierarchy, leaders are expected to influence people at all levels – superiors, subordinates and peers. They must also exercise 'self-leadership' – constantly reflecting and adapting to changes. This 360-Degree Leadership Workshop will enable participants to develop an all-rounded leadership approach in their quest for personal and organizational success.
Course Objectives
Upon successful completion of the workshop, participants will be able to:
Understand the need for 360-Degree Leadership in the context of Organisation's Vision, Mission, Goals and Values
Discover their potential for personal mastery and self-development
Reflect deeply on the true role of leaders and leadership
Identify and breakdown the myths on leadership
Acquire the characteristics of effective leaders
Build the communication bridge with different people
Recognise and overcome the challenges of 360-Degree leadership
Motivate themselves and others
Influence people at all levels
Formulate action plan for effectively executing their 360-Degree Leadership role to ensure personal and organisational success.
Course Outline
360-Degree Leadership – The Journey Begins

The need for 360-Degree Leadership in the context of Organization's Vision, Mission, Goals and Values
Personal stake
Personal Mastery – The power within to become more competent leaders

Role of Leaders and Leadership

Concept of leaders and leadership
The leadership myths
The 5-Levels of Leadership
Characteristics of effective leaders
Portraying qualities of a role-model leader

The 360-Degree Leadership Challenge

Power of Perception
Building the communication bridge
Adapting to different communication / management styles
Identifying the leadership roadblocks and challenges
Overcoming the 360-Degree Leadership challenges

Motivation and Leadership Excellence

Deeper understanding of Motivation and Goal-setting
The link between motivation and goal
Understanding different needs of people
Balancing and fulfilling different needs
The art of leadership influence

Personal Action Plan

Developing a Personal Action Plan for applying 360-Dgree Leadership for personal and organizational success
Training Methodology
Group Discussions and Presentations
Experiential Activities
Role Plays / Skills Practice
Customized Case Studies
Lectures
Who Should Attend
Managers
Assistant Managers
Team Leaders
Program Duration
2 Days (14 Hours)