Key Partners Collaboration Skills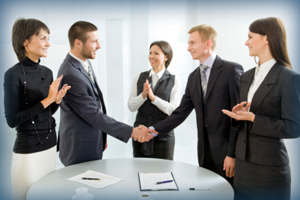 Course Overview
Selling Ideas To Key Customers Through Collaborative Partnership
Course Objectives
By the end of this 2-day workshop, participants will be able to:
Understand & Apply The Persuasion Selling Techniques To Sell Ideas To Key Customers.
Apply Effective Communication Skills for Better Customer Relations Management.
Formulate Strategies To Develop Collaborative Partnership With Key Customers.
Course Outline
Understanding Buyer's Psychology & Customer Needs.
Keys To Selecting Strategic Partners.
Applied Persuasion Selling Techniques For Desired Results.
Know Your Customer Business: The Three-by-Three Penetration Technique
Key Enablers to Exceed Customer Expectations
Hi-Touch Contact Techniques : Understanding their Challenges & Concerns
Developing Key Strategies for Collaborative Partnership.
Spotting Opportunities & Getting Ahead in the Current Business Environment.
Value Creation: Turning Your Ideas Into Business Value for Your Partners.
Art of Presenting Winning Ideas & Solutions.
Developing Creative Solutions Through Customer Consultation
Effective Communication Skills Higher Collaboration.
Training Methodology
Experiential learning through role-plays, interactive games, self-evaluation & discovery as well as group exercises and critiques though work place case study.
Program Duration
2 days