Improving Employee Performance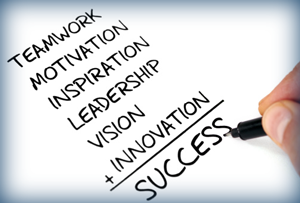 Course Overview
The Performance Appraisal session can be a stressful one for managers if they are not equipped to handle it effectively. When managers are able to conduct them effectively, it motivates staff to improve performance and inspires them to set stretch goals that can drive corporate performance even further. This course prepares managers to conduct appraisal discussions confidently and effectively through a structured approach and skill practice.
Course Objectives
In this course, participants learn to apply the SMART model in performance appraisal and a step by step approach in handling appraisal discussion. Participants will also learn how to handle different stages of the performance appraisal and different types of staff. Potential pitfalls that cause appraisal sessions to be unproductive are also highlighted so that participants do not fall into these traps.
Course Outline
Objectives of performance appraisal
SMART model in performance appraisal
Stages in performance appraisal process
Prepare, conduct and close the appraisal
3 categories of performers
Avoid pitfalls in appraisals
Training Methodology
Highly interactive and activity-based with lectures and discussions revolving around work relevant scenarios.
Who Should Attend
Anyone who needs to conduct performance appraisals
Program Duration
1 day