Effective Negotiation Skill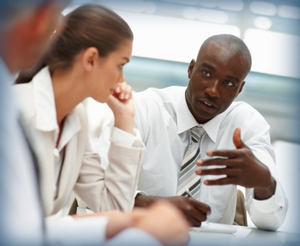 Course Overview
Effective negotiation is an essential part of life, whether it is used for work, for business or even in social settings. Hence, this 2-day practical workshop aims to equip participants the needed effective negotiation skills critical in bring harmony at work and desired business results.
Course Objectives
Understanding The Essentials of Effective Negotiation
Understand & Learn The Various Negotiation Preparation Works For Better Negotiation Results
Learn & Use Systematic Approach In Negotiation
Course Outline
Principles & Essentials of Negotiations
Negotiation: A Way Of Life
Strategic EQ Prep Work
3 Stages Of Successful Negotiation
Setting Negotiation Goals
Communication Skills For Powerful Negotiation
Mental Control & Critical Thinking Skill Sets
Negotiation: The Strategies Designs
Reading Key Signals & Emotional Cues
Internal Negotiation & Getting The Mandate
Establishing The BATNA
Negotiation In Action
Negotiation Styles & Effective Application
Agreement & Confirmation
Relationship Boosters
Training Methodology
Short lectures; work place case studies; role-plays; interactive negotiation games; self-evaluations; video-recording behavioral analysis and guided group discussion.
Who Should Attend
Managers & Executives who need to improve their Internal & external customer relationship management and team results
Program Duration
2 days