Consultative Customer Relationship Management Service Skills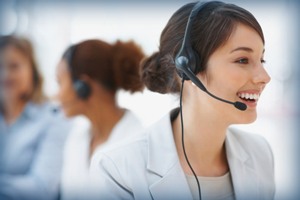 Course Overview
This one-day program is to equip frontline and back office sales & support personnel with the essential quality service skills. They will come to know the joy of delighting the customers with a heart and a smile.
Course Objectives
At the end of this one-day workshop, participants will:
Understand the importance and impact of quality customer service to themselves and the organization.
Seek to understand the customer better in order to serve them with a greater satisfaction.
Learn & apply the Consultative CRM Service Cycle to Wow the Customers for better business outcome.
Able to apply acquired communication skills in the work place for better performance and relationship.
Be Aware of ways for self-improvement and better team service spirit.
Course Outline
Understanding the importance of quality customer service to self & company.
Consultative CRM Service Cycle
Realizing : What matters most to the customers
Relieving : Taking care of customer emotions & needs before providing solutions.
Reaching : Hi-Touch Communicate & connect with the customer at the heart level
Recommending : Match solutions, steps & timing to customers' needs & satisfaction.
Recovering : Turning difficult situations into positive & win-win outcome
Restoring : Winning customers' confidence and increase loyalty with creative CRM
Managing customer perception by our attitude and appearance.
Listening and communication with a heart.
Practical telephone techniques in handling customers.
Innovative Tips & Superior Service Tactics To Delight Customers & Self
KPI Mapping with Self Improvement action plan
Training Methodology
Short lectures, experiential learning through interactive games, case-studies, role-plays, video recording, group discussion and self critique
Who Should Attend
Executives & frontline staff
Program Duration
1 day