Advanced Win-Win Negotiation Skills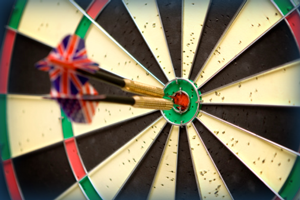 Course Objectives
Developing Skills in The Following :
Better Communication For Desired Business Results with Key Business Partners
Understand & Apply Negotiation Techniques To Get What Is Needed in Your Business Function
Better Work Relationship With Internal Customers For Result-Oriented Marketing Partnership
Course Outline
Personal Communication
Profiling & Matching of Communication & Interpersonal Styles
Application of Persuasive Communication Styles & Techniques
Understanding & Turning Cultural Differences Into Business Advantage
Consultative Probing Skills – Paraphrasing & NLP techniques
Art of Presenting & Winning The Proposal (EFAB)
Negotiation Treatment
Treatment of Power and Different Negotiation Styles
Sources & Application Of Negotiation Power
How To Neutralize Opposition Strategies &Tactics
The Application of Power Counter-Tactics
Effective Responses & Dealing With Demands
Art Of Counter-Demand & Locking In The Buyer / Seller
Pricing Techniques & Giving Concession For Maximum Results
Identifying & Pre-empting Possible Demand
Sealing the Deal & Relationship Boosters
Managing Key Relationship
The Z Format – Persuasion Strategies; Why Should They Go Your Way.
WIIFM – Motivation Techniques; Why They Want To Support You.
Develop Strategic Alliance & Networking - Strategies & Prep Work For a Lasting Partnership.
Self Management
How To Overcome Your Negative Feelings & Thinking Towards Self & Customers
Taking control of Self & Turning Challenging Situations Into Desirable Outcomes
Effective Techniques To Reduce Stress & Stay Positively Motivated
Training Methodology
Short lectures, role-plays, highly interactive negotiation games, work place case studies, self-evaluations, video-recording behavioral analysis and guided group discussion.
Who Should Attend
Those who are involved in sales and business negotiations.
Those who are involved in the purchasing & procurement functions
Those who need to improve their dealing results, internal & external customers relationship.